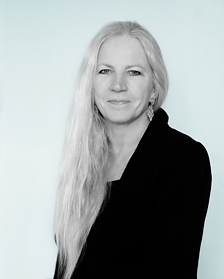 Objectives Training and Development was set up by Sylvia Vacher MA BA(Hons) MCIPD FAETC in 1989 to:
"Provide training and development services, for both individuals and organisations, enabling them to identify and achieve their objectives in a positive, healthy and fulfilling way"
Sylvia believes that the way to achieve this is by identifying and developing sustainable behaviours and encouraging wiser working at an individual, team and corporate level. Sylvia's training style is dynamic, participatory and effective: she is an enthusiastic and continuous learner, bringing the principles of positive psychology and a creative and humanistic flare to her work.  Her programmes, which range from leadership and team development through to customer focus, are powerful yet subtle, effective in their outcomes yet person-focused; enabling participants to achieve their goals with an empowering sense of personal resilience and a positive and enriching engagement with others.  Her current clients include Hospital Consultants, Academics, Researchers, Corporate Leaders, Service and Care Managers, GPs and Librarians, amongst others.
Sylvia is always happy to be in touch:
Please contact her at her South West office on:
email: sylvia@objectives-training.co.uk
tel: 07977 282738